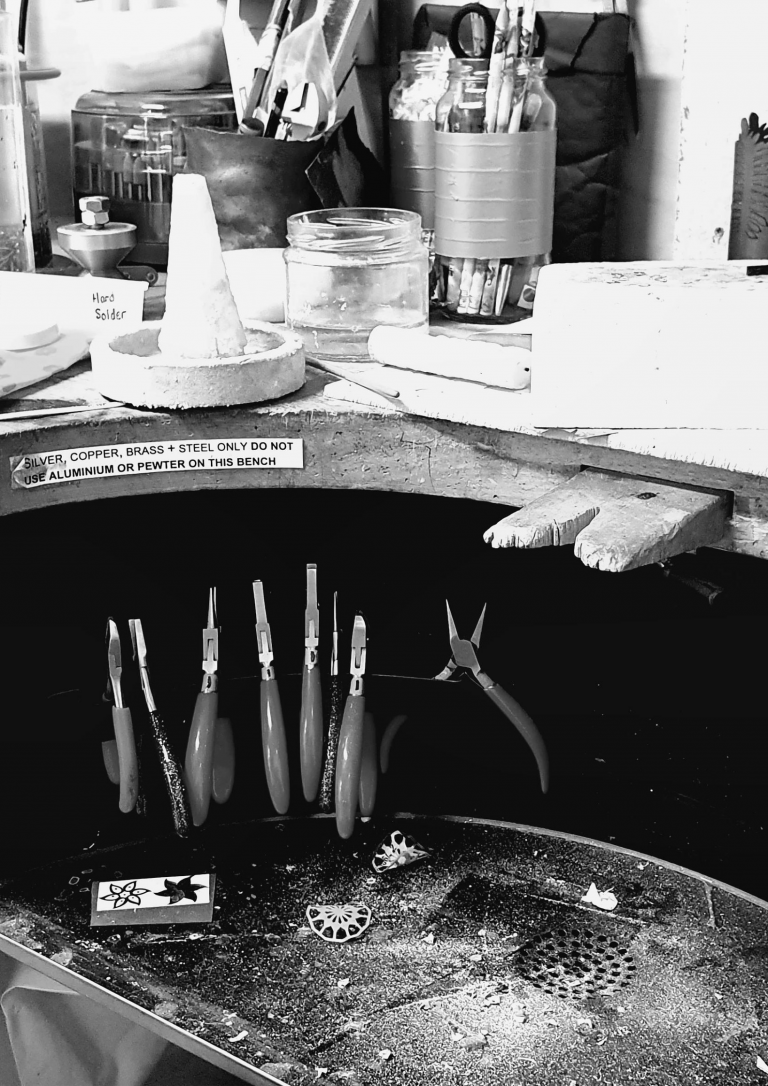 Enjoy what I have been making and would love to have a go at making something yourself? 
Why not join me in the workshop with a one to one mini workshop session or as a small group. 
Create your own beautiful unique jewellery piece and go home saying "I made this!" 
You have the choice of making a silver hammer ring, a beaded silver ring or a textured silver bangle. 
Learn traditional jewellery skills using in a small, yet very creative workshop, full of fun and at the end of all the hard work you can take home your handmade jewellery. 
To take part in a session please email me or message me on my social media accounts to book. 
abi@abigailjmarsh.co.uk 
Facebook: Abigail J Marsh
Instagram: AbigailJMarshSilversmith
For a one to one session the prices will be the following, price includes the material, a mini lesson and a small bottle of prosecco.
Silver Hammered Ring : £45
Silver Beaded Ring: £55
Silver Textured Bangle: £95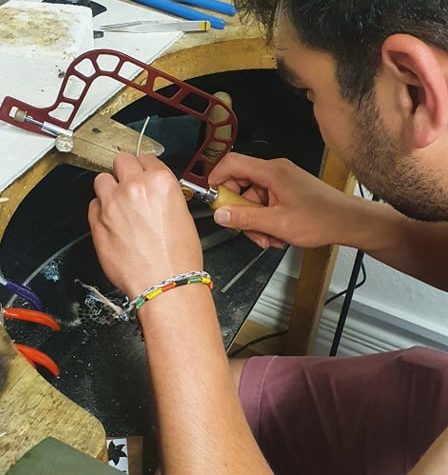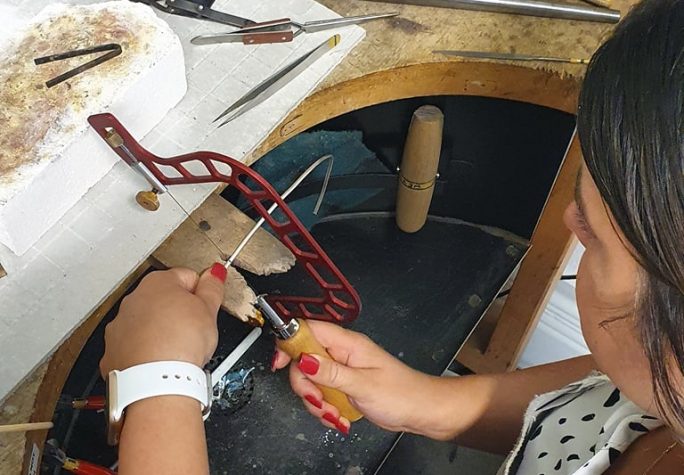 For a group session the price will be dependant on number of people and what item you wish to make. A small bottle of Prosecco each included. Please note a group of no bigger then 4 can be accommodated. 
Silver Hammered Ring: £85 – £150 2-4 People
Silver Beaded Ring: £105 – £190 2-4 People
Silver Textured Bangle : £185 – £350 2-4 People