Please click the images for more information.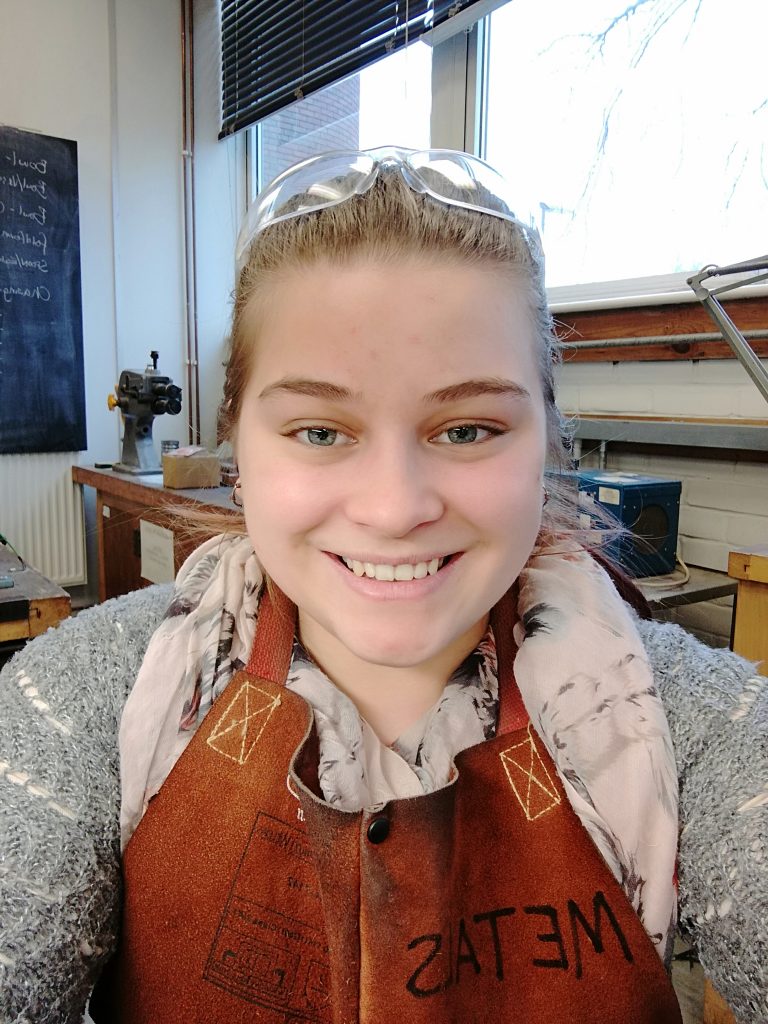 Thank you for visiting… 
My passion is creating the perfect piece for you to wear or use. I love to create form and function that give a unique user experience.
I love to see the joy and happiness my pieces bring to my customers. I take inspiration from everything around me and incorporate what I see into my work.
I produce short batches, and one off pieces and can be commissioned to produce a special piece for you or your loved ones for a very special occasion.
Please view my shop, and look at the variety of my jewellery and other pieces and please get in touch if you have any questions or would like commission me to make the perfect piece for a loved one, or you!
Thank you for visiting!
Abigail J Marsh
If you love what I do please leave a review!
Its my passion to make handmade jewellery that brings joy to the wearer and hearing your comments are the best part of what I do as they make it all worth while. If you would like to leave a review please click the button bellow. 
"Abigail's handmade jewellery is finished to an extremely high standard and presented in her personally branded hallmark boxes. I have purchased several pieces, my Little Dancing Man necklace always gets admired and raises a smile from friends and family , he is so unique. I wouldn't hesitate to recommend her products." 
Linda B
"Love the bespoke duck Abigail made me. Very personal and great quality. Thank you. 100% recommend to a friend"
Zoe M
"Thank you so much Abigail J Marsh for these beautiful friendship knot rings for myself and my best friend ! I'm so happy with them, they fit perfectly and are so dainty and beautiful! I can't stop looking at mine!"
Rachel M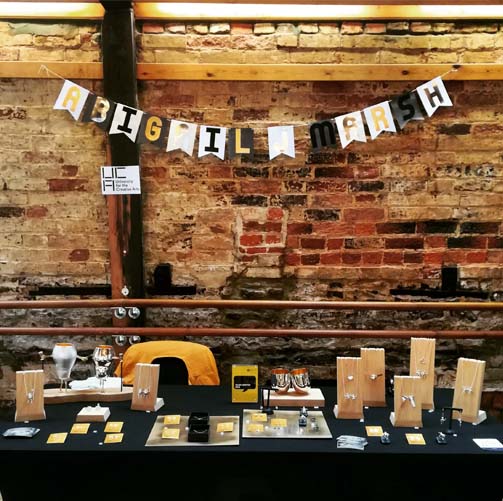 Shows and Events
I can be found at local events in and around Surrey and Hampshire. At this time though you can view all my work in my online store.
When events start to happen I will post in advance where you can find me and meet me in person. Please click here for more information. 
I love meeting people and sharing my work, my ideas and my passion for making pieces. If you have any questions please use the form on my contact page.
I look forward to meeting you at an event soon!
Abigail J Marsh